Contact
Phone: 05 53 27 34 83
Address: 6 rue de l'engin, 24500 Eymet Discover the warm world of INDIGO!
Sure, when you get to know INDIGO, this pretty ready-to-wear boutique, right in the heart of Eymet's bastide, you will be happy to discover the collections that Corinne chooses you with taste!
You can also find accessories, scarves, checkers, jewelry, hats, bags! Its collections come mainly from France and Italy.
When she calls her suppliers, Corinne has the delicacy to think of all women, all sizes are in the spotlight! Also, it is certain that you will find your happiness by walking through the door of INDIGO, whether you are looking for a casual outfit or more dressed.
What about the advice? Corinne has the honesty to guide you to the best of her ability, with kindness, and will always prefer not to sell an item rather than make a disappointed customer! And that's also why you'll come back to see her, all year round!
This summer, INDIGO celebrates natural materials that are easy to wear and live in. Arrivals are permanent and cottons and linens are available in many models: short and long dresses, shirts, tops, pants and shorts, etc.
Discover what's new in your INDIGO store! Linen and cotton are really in the spotlight this summer!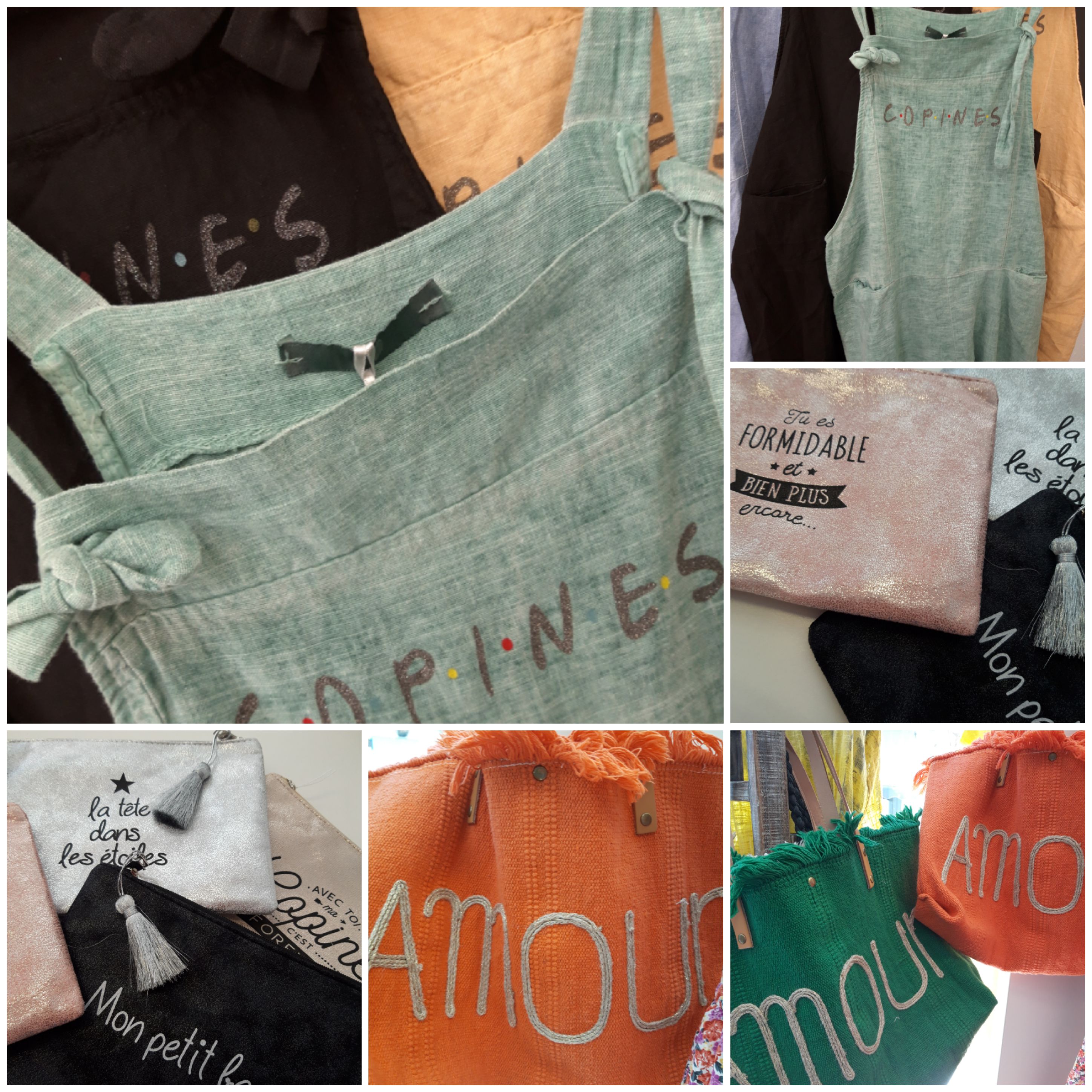 Corinne greets you with a smile all year round!
And currently, its schedules are adapted to serve you best, your INDIGO shop is open every day until the end of August!
Monday:09:30-12:30 / 14:30-19:00
Tuesday: 09:30-12:30 / 14:30-19:00
Wednesday:09:30-12:30 / 14:30-19:00
Thursday:09:30-12:30 / 14:30-19:00
Friday:09:30-12:30 / 14:30-19:00
Saturday:09:30-12:30 / 14:30-19:00
Sunday:10:00 -12:30 p.m.